In the wake of rape allegations and other sexual harassment in the country, I think it's time ladies learn this. It might not avert the situation, but it's better than doing nothing. Who knows, it might be all you need to do.
Nigeria as we know it is in the wake of rape allegations, some dating back to before some teenagers were born. The truth is, each side would always have a story to tell, and since there is no visual evidence, it might be challenging to know who is right.
Rather than having to solve issues years later, some self-defense can really help matters don't you think. If the guy is a-wire, ladies, here are some self-defense tips, as shared by Oluwaseun on Twitter.
If he wants to forcefully hug you, you can kick him in the balls (The picture said so, not me). When a guy receives a kick here, I'm sure all the urge will disappear.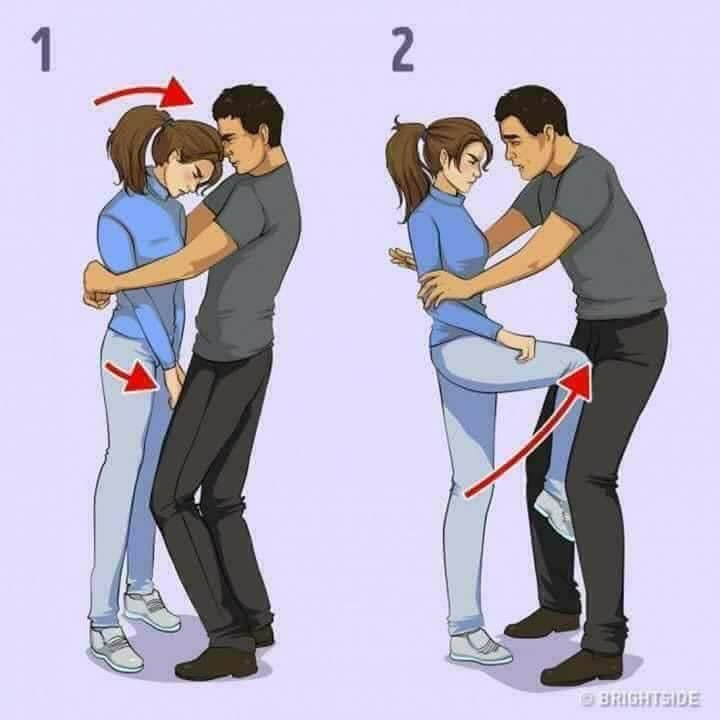 If he locks you against the wall, no matter how weak your blow is, you might want to try it on his face. This might not be enough on the occasion of rape, but it will deal with basic sexual harassment. Punch him, his face will clear.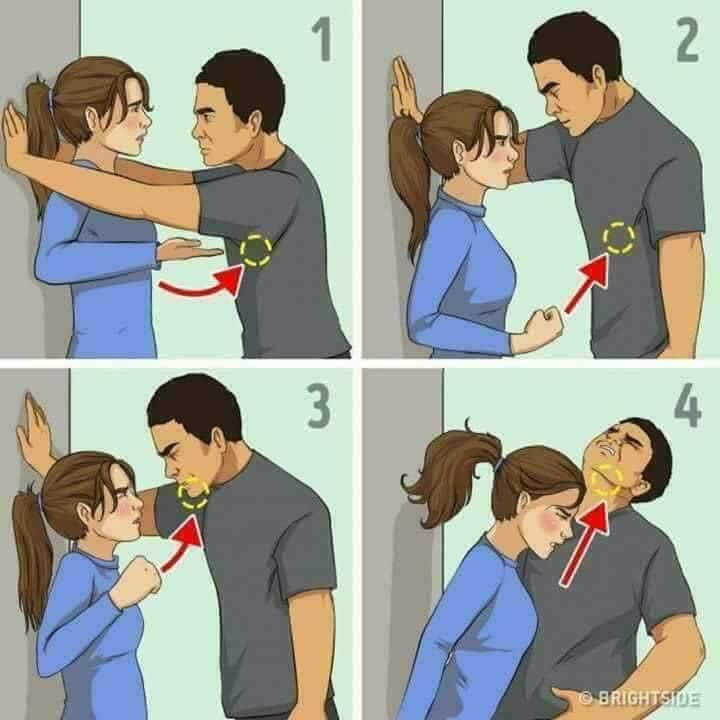 If he forcefully hugs you from behind, and the last time you checked, he is not your BF (Hence, you are not feeling it), this trick could make him fall flat.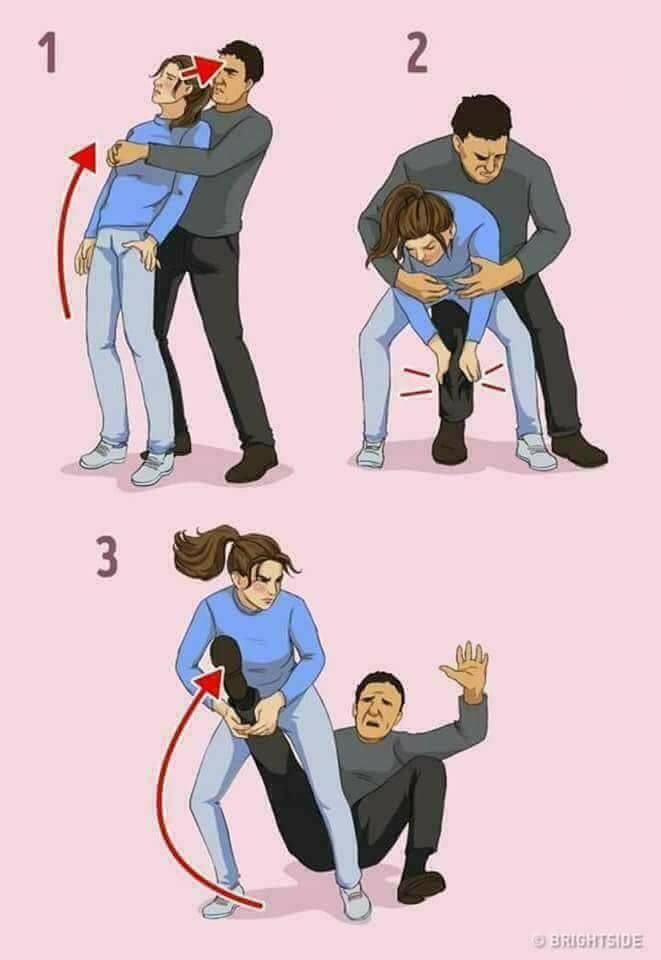 However, you should know that, to carry out all these tricks, you need to be physically fit. Be strong. Exercising regularly is a great way to achieve this, not just Netflix and chill. Peace out.
Please let's keep RT this until all ladies on here sees this… pic.twitter.com/z1C4Otq2Qm

— Oluwaseun 🍫 (@__tactic___) July 22, 2019
Thanks for reading. Kindly COMMENT (below) and SHARE with friends.